"It's not about being popular or a geek. It's about being around people who make you happy."

-Dylan Schoenfield (Geek Charming) 
1/1


Someday, I will.
| Programmer by profession | Shutterbug by heart | Bookworm since who knows when | Writes when inspired | Curious since 1992 |
This is a space of careless passion, scattered memories, dreams popping at the seams and most of what I see on dead batteries. Please bear with me.
All text and photos here are products of the fuzzy wuzzy imagination of yours truly. Please do not use them inappropriately and without proper credits. Always, © Karen Balmaceda. If ever you may find a work of yours in this page, it's because I'm madly inspired of it. If it is not properly credited, feel free to message me.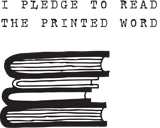 Me, Elsewhere:
Facebook
Twitter
Instagram
Goodreads